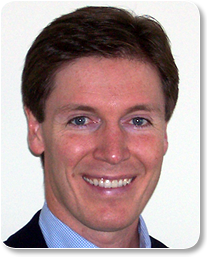 Doing my best is inspired by family, friends, and God. I love what I do and enjoy going to work every day. I am motivated by seeing my patients thrilled with their results and meeting new patients excited by the possibilities we can offer them. Find out more about me on my Google+ page.
Education
On my path to becoming a dentist, I first attended University of Illinois, Urbana-Champaign, where I received my Bachelor of Science in Kinesiology in 1994, graduating Magna Cum Laude. I then went on to Southern Illinois University School of Dental Medicine, where I graduated Cum Laude in 1998.
Continuing Education
I have attended several continuing education courses throughout my career both locally and nationally, including several of the Dawson Academy seminars as well as courses at the Pride Institute. I am always sharpening my skills through continuing education courses, reading peer-reviewed research articles, and finding ways to perfect my craft.
As a part of my continuing education, I am an active member of the following professional associations.
American Dental Association
Southern Illinois University School of Dental Medicine.
Assistant Clinical Professor in the Department of Restorative Dentistry
Southern Illinois University School of Dental Medicine Dean's Advisory Board Illinois State Dental Society
Illinois State Dental Society Greek Leadership Award.
In the Practice
After more than 17 years of practicing, I am still very excited about the profession of dentistry. However, working with patients and helping them improve their oral health is even more rewarding. Our patients genuinely appreciate the level of care we provide for them!
Our practice is dedicated to providing superior and comfortable dental care for the entire family. My team has the experience it takes to provide the quality of care our patients expect from us. We have 11 employees that together equal more than 175 years of dental experience! Our confident and experienced staff creates a personalized atmosphere with exceptional service. Our patients are committed to excellent dentistry and show their appreciation for the best through their referrals.
Family and Community
I grew up in Du Quoin, Illinois, and have lived in the O'Fallon area for the past 15 years. My wife, Jennifer, and I have two wonderful sons. Andrew is nine years old, and Michael is seven years old. Of course, my favorite thing to do outside work is spend quality time with my family! I also love swimming, vacationing, playing golf and attending sporting events in the St. Louis area.
I am proud to raise my family in this area, and building a better community is very important to me. I have been an active member of the St. Nicholas Catholic Church (O'Fallon) for 15 years. I am also a member of the Fairview Heights Chamber of Commerce, the St. Clair District Dental Society, and the Illinois State Dental Society, and have been a participant in Donated Dental Services for the past fourteen years.