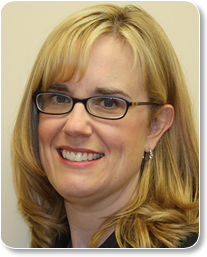 Helping to create healthy and happy smiles is only part of my job. What I enjoy most is getting to know my patients and building a relationship with them. After 17 years practicing dentistry, I know that building connections with my patients not only helps me to become a great dentist, it also allows me to make some wonderful friends!
Education and Continuing Education
In order to become a dentist, I graduated from Southern Illinois University School of Dental Medicine (DMD).
As a professional, I must always search out new ways to improve my skills. There is no better way to do that in dentistry than through continuing education. I am routinely looking for appropriate courses to refine my expertise, and in doing so I also look for new and emerging methods that will benefit the people we serve. My patients inspire me to become better at my craft, and I get to teach them how to take better care of themselves and their family's dental health.
In the Practice
I enjoy meeting a variety of people and getting to know them. What I like most about my patients are their stories. I like to get to know as much as I can about my patients and their families. The relationship between dentist and patient is a unique one, and I'm privileged to be a part of that person's life. If the patient is a child, then I get to bear witness to some of their most formative and important years and it's a real pleasure to watch them grow into young adults.
The team in this office work well together and I love being a part of it! It is almost like being part of a family, and we always treat our patients as part of that close-knit group. Both families and businesses are built on trust, and we always strive to provide services our patients can rely on.
Family Life
I am a native of central Illinois, and have lived in Troy for 19 years. At home, I live with my loving husband and our four wonderful sons, whose ages range from 10 to 18. In my spare time, I love cheering on the sidelines of my sons' sports events and band activities. I also enjoy being an active part of our community by helping teach preschoolers and kindergarteners at my church.